So May was the month that I really really stepped it up, reading-wise. I'm halfway through my 52 Books Challenge for 2015, and I finally feel like I'm really in the zone as far as reading regularly goes. May was still pretty audiobook-heavy, because of the commuting and spending my free time learning how to teach English and generally being a layabout. I haven't decided exactly how I feel about audiobooks yet. I mean, I feel like I still get the stories and the experiences, I still learn things, but compared to physically reading a book, audiobooks feel a little detached to me. I feel like I'm much more likely to give a book a chance based on story alone when I'm reading, whereas with an audiobook the narrator can absolutely make or break it for me. Maybe I'll write a post about this. Or MAYBE I WON'T. I am, as the TEFL professor Ron Somethingsomething was very fond of saying over and over until the words became meaningless, the Benevolent Dictator of this class blog.
Books
At time of writing, I've read 24/52 books of my challenge, not including the two I stayed up wayyyyy too late last night (the first days of June) to finish. That's 3 books ahead of schedule, a fact I am quite pleased about. I am nothing if not easily motivated by arbitrary goals. Thank you, Book It and AR, for making me see reading as a competition like everything else!* I'll post reviews later of most of these, but I wanted to round them up here:
1. Station Eleven by Emily St. John Mandel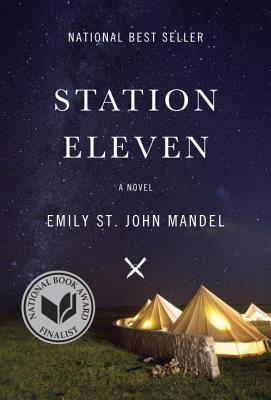 Several of these books make me want to start their reviews off with "this is my favorite book of the month…" and then I remember all of the other amazing books I read and I have to temper my enthusiasm, but this… this really may have been my favorite book of the month. It is SO. GOOD. The story is set in a post-apocalyptic world after a SARS-like epidemic kills off 99.9% of the population. There are several stories woven together, but the most prominent is one of the Travelling Symphony, a patchwork band of musicians and actors who have assembled (now 15ish years after the fall) to travel between the settlements of leftover humans and entertain in an old-world style, performing Shakespeare and classical music. The book also flashes back into the character's lives pre-fall of civilization. Weirdly, though I picked the book up for the post-apoconightmare and Shakespeare, these flashbacks were my absolute favorite part. Nothing really important happened, I just felt so drawn to the characters, so interested in everything they were doing, that the "actual" plot of the book became secondary to finding out exactly what made each character make the decisions they make. Honestly, read this. I know, every review is going to say this probably, but really– do it.
2. Hold Your Own by Kate Tempest
I'm not a regular reader of poetry, but this book CHANGED ME. It's so beautifully written, and Tempest uses the myth of Tiresius to discuss gender roles, isolation, social structures, and SO many more topics. I'm planning on a re-read later this summer, and it's also inspired me to read more poetry. READ IT!
3. The Brief Wondrous Life of Oscar Wao by Junot Diaz. Review here.
4. The Future for Curious People by Gregory Sherl. Review here.
5. What I Talk About When I Talk About Running by Haruki Murakami
I LOVED this book. Loved it. I'm not a runner (yet… though this is my 'get healthy' month just like every other month has been my 'don't give a fuck quite yet' month, so maybe soon), but I found this book had so many interesting things to say about meditation and self discipline that I was absorbed. Murakami also draws parallels between running and writing, and the idea of living a healthy lifestyle so he can continue to write for the rest of his life. I highly recommend this, I gave it 5 stars and I'm DEFINITELY going to read more Murakami (this was my first! Cherry popped)
6. The Orphan Master's Son by Adam Johnson
I'll write a review of this later but holy moly it was difficult to get through. I can understand why it won the Pulitzer– it was an extremely in-depth, well-researched, and realistic view of life in North Korea under the rule of Kim Jon Il. I went into it with a good basis of knowledge on the subject (took an independent study in the subject), but this book really helped flesh out the idea of North Korea and made me think about the people there as… well… real people. When you read enough histories, the masses tends to gain more importance than the individual, and Johnson's book is definitely not guilty of that. However… I'll say it again… jesus it was hard to read. SO. LONG.
7. The Martian by Andy Weir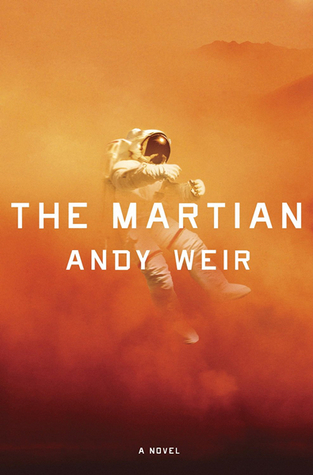 The Martian was a pretty huge departure from my normal book tastes. When I do sci-fi, I usually gravitate to classics (think Brave New World or Ender's Game), or ridiculous crazy sci-fi (Hitchhiker's Guide). This was more like… speculative fiction with a huge heaping of science lesson on top. The concept: an astronaut on a Mars mission is presumed dead and abandoned alone on Mars. That's it. From there, the story plays out in what seems to be exactly what would happen if it were real life. There are so many spaceship details, flight path explanations, botany and chemistry jargon, so much research that went into it, that when I was done I felt like I could immediately go to Mars and survive alone. Seriously, someone send me up there. Just kidding, NASA, I would totally die. Four stars, it was pretty involved and at times tedious, but it was a satisfying read.
Seven books! I'm pretty proud of that number, especially because so many of these books turned out to be SO GOOD. Several of them will probably make it into my top books of the year (I say, halfway through the year…) and I'm hoping to get reviews up for all of them soon.
Media
Life Events
-Moved out of my apartment. It's a couch-surf life for us.
-Finished my TEFL course. Also found out Marley, who went through the course at the same time, is applying through the same recruiter, so it's possible I'll know someone when I get over. Again, this doesn't feel real, but it is, in fact, real. When I look back through these posts I feel like I'll be doing a lot of "*shakes fist at sky* Weatherly your life is real come back to it you numbskull and say something else" but at the moment, the reigning emotion in my life is shellshock.
-Subscribed to Scribd through Scribd.com/bookriot and my life has already taken a turn for the even-more-bookish.
-Acquired luggage and extra soap (the necessities) for Korea, and really started to begin to understand the fact that I am, in fact, going. At least I hope (still no job, of course. Who needs that kind of certainty in their life? psh)
Quotes
Don't rush me, I haven't yet finished becoming. -A letter to myself, Weatherly Richardson.
*Actually not sarcasm, for once. I loved the Accelerated Reader program, though it wasn't for everyone. A competition of something I'm actually good at, in the midst of all of those doomed Kickball and Perfect Attendance contests where I was *the* most competitive loser? Yes plz.